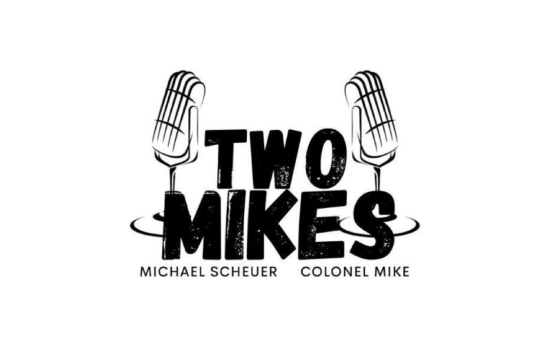 https://rumble.com/c/TwoMikes
Dr Michael Scheuer & Colonel Mike co-host Two Mikes. This show discusses current events from a Pro-America, Constitutional perspective. These two have guest hosted radio shows for 6 years and are excited to join with like minded people on the new Freedom First Network

Dr. Michael Scheuer is a former CIA analyst who ran the Osama bin Laden tracking unit, as well as the author of many books.

Colonel Mike is also a former liaison & contractor for many years in South East Asia. He's also an advisor and businessman with many contacts around the globe.
Mike Scheuer writes at http://www.non-intervention2.com/
Two Mikes podcast show can also be found on your favorite podcasting platform.